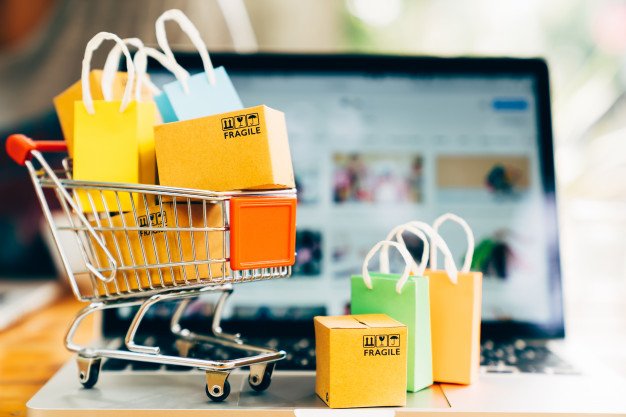 Today's business world witnesses' paradox in creating value to target consumers. Some companies travel the extra mile to create value to their target consumers, and some do nothing to create value to their target consumers. However, today's consumers are smart and well informed, thanks to the abundance of real-time information available online, choose the companies they want to associate, buy, and continue to patronize.  So, taking consumers for granted will not be possible in today's scenario. The companies that are doing such a thing and be successful may be lucky, but the luck will not work forever. Instead of taking the lucky route, smart companies take technology route, i.e. using technology to create value to its target consumers. In the new age of technology, smart companies use technology extensively in all the areas of operational aspects right from procurement until the consumer service. Looking at the value chain model created by Michael E Porter from Harvard Business School, USA, he developed an extensive value chain model based on the activities from the manufacturing industry. Thus, the value chain model comprises two major sections such as primary/core activities and secondary/trivial activities.
The model depicts the core activities which a business should follow to create value through its business to consumers. However, such model has been developed for manufacturing companies, whilst looking to implement such model to service companies, it needs to be recreated/redesigned suit to the required core activities and secondary activities pertinent to service businesses. Even among service businesses, different services require different value chain model such as academic services, health services, hospitality services, banking services, etc. to name a few. Therefore, the companies need to identify the DNA of each service businesses and redesign the value chain model accordingly. The basic model of value chain places technology as a part of the secondary activities of the manufacturing business. However, today dynamic business environment emphasis a major thrust on utilizing technology across any business. So, the emphasis and role of technology in any business are growing rapidly, and the companies are now acknowledging the necessity the same to create value to their target consumers. Looking at the availability of technology which could be used for businesses today, there are many leading cutting edge technologies available, however, the ones which the companies could use to value and touch points to consumers are Analytics, Internet of Things (IOT), Artificial Intelligence (AI), Robotics to name a few. Though the same technologies could be used for backend operations of the companies, using such technologies for creating customer value would likely to score more points as it is visible and measurable. Looking at the practical use of such technologies, the retail industry would be on the high end of utilizing such technologies to create value to consumers. Albeit, many industries the same technologies could be applied, the visibility is very high through the retail industry.
Retail industry could make full use of the aforesaid technologies in terms of identifying the existence of consumers inside the store through scanning of loyalty card or through facial recognition technology, upon identifying the existence of such consumers, Artificial Intelligence system can generate the purchase history of the respective consumers from its big data through analytics, and create a customized offers to such consumers and communicate the same through personalized messages to their mobiles or using public Address System (PAS) inside the store. Even, the same technologies could be used to create customized pricing (CP) for individual consumers based on their contribution to the specific store or business from a specific period i.e. year or month. So, using such technologies would create a personalized value to consumers, in turn, enhance loyalty, footfalls, and contribution to the businesses. Thus, increasing sales and profits. Even, leading universities from UAE offering BBA, MBA, BSIT use such technologies primarily online through using search engine optimization to reach out target audience i.e. students.