Skyline University College Centre for Continuing Learning (CCL) conducted a certificate distribution ceremony to IATA Foundation in Travel and Tourism students who have successfully completed the program on December 12, 2017, at SUC Multi-Purpose Hall. SUC Head of Quality Assurance Dr. Sudhakar Kota, Head of Academics-School of Business Dr. Mohammad Hasan Saleh Inairat, and Head of Student Services Department Dr. Osama Ali Thawabeh were present to lead the certificate distribution.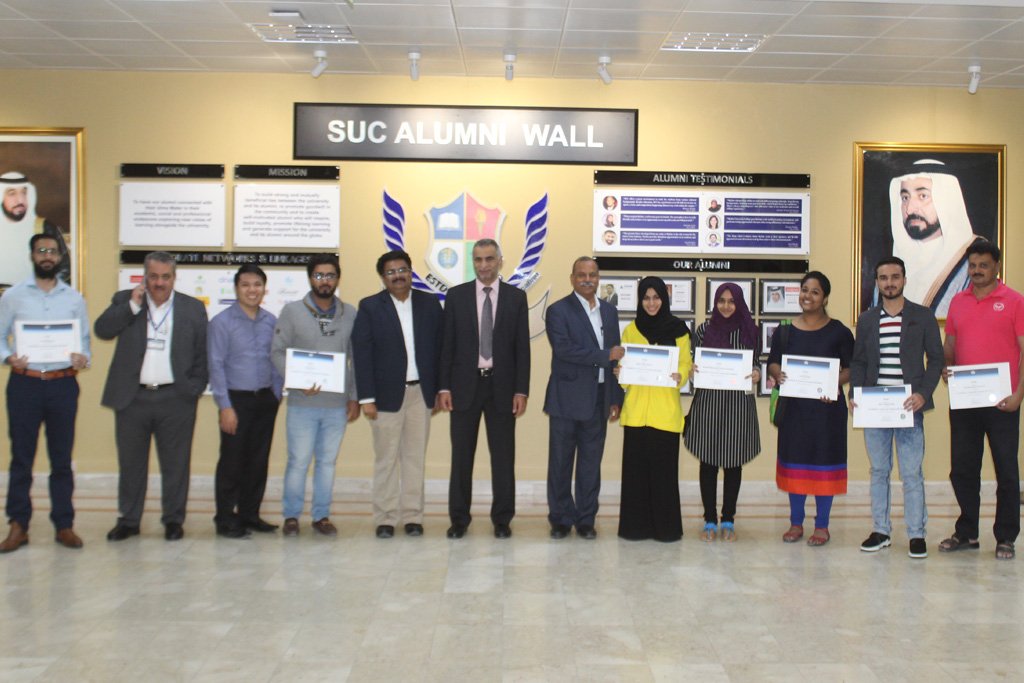 IATA Training Programs at Skyline
Skyline has more than 25 years of partnership with IATA offering various IATA programs in the United Arab Emirates. Skyline has also received recognition as Authorized Top Performing Training Center from IATA in MENA region for many years in the past. SUC offers different programs under the IATA such as: Foundation in Travel and Tourism, Travel and Tourism Consultant, Managing the Travel Business, Airport Operations, and GDS Fares and Ticketing. Skyline has four IATA intakes every year which fall under the months of January, April, July, and October.
ABOUT Centre for Continuing Learning (CCL)
The Centre for Continuing Learning (CCL) caters to the needs of the people for their professional development and by training in the fields of aviation, airfreight, information technology, marketing, management, events, travel, tourism, and others. The department also conducts training program for the executives working in both government and private sectors. Certificate programs, boot camps, summer schools are designed and delivered to school and college students across the globe.
For more information on or if you are interested in our IATA training courses, review our upcoming season's calendar and sign up.