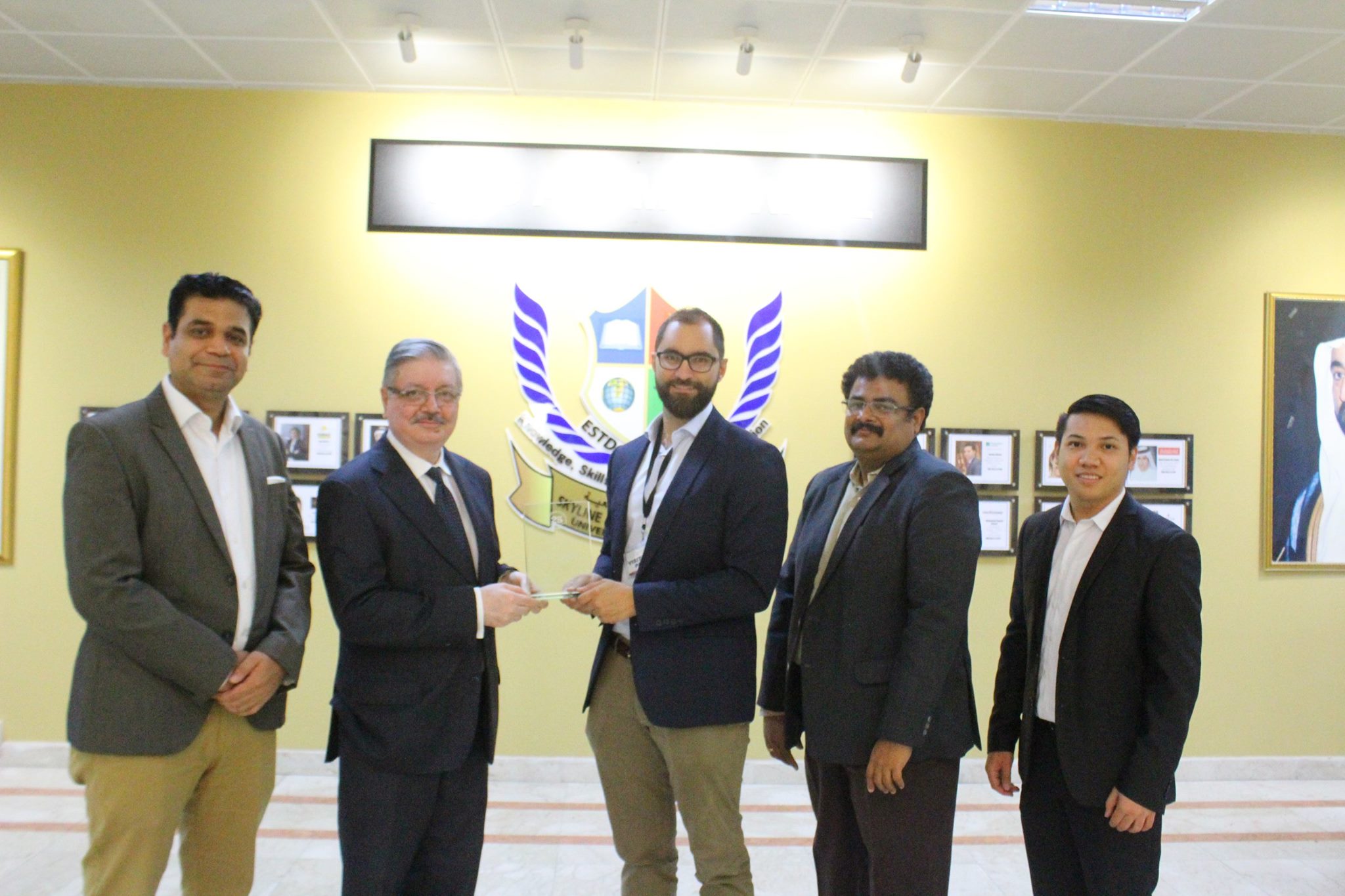 For 25 years and counting, Skyline University College and International Air Transport Association (IATA) have set an example of a
good partnership that greatly manifests a strong foundation and teamwork. SUC and IATA have been working continuously for more than two decades in providing quality training and education available for everyone.
IATA representative Mr. Mohammed Kilani presented a Plaque of Appreciation to Skyline University College for being its partner in training, education, and development for professionals and students in the air transport industry. SUC Dean Dr. Amitabh Upadhya received the plaque on behalf of the university at SUC campus yesterday, June 12, 2017.
For more information on or if you are interested in our IATA training courses, review our upcoming season's calendar and sign up.