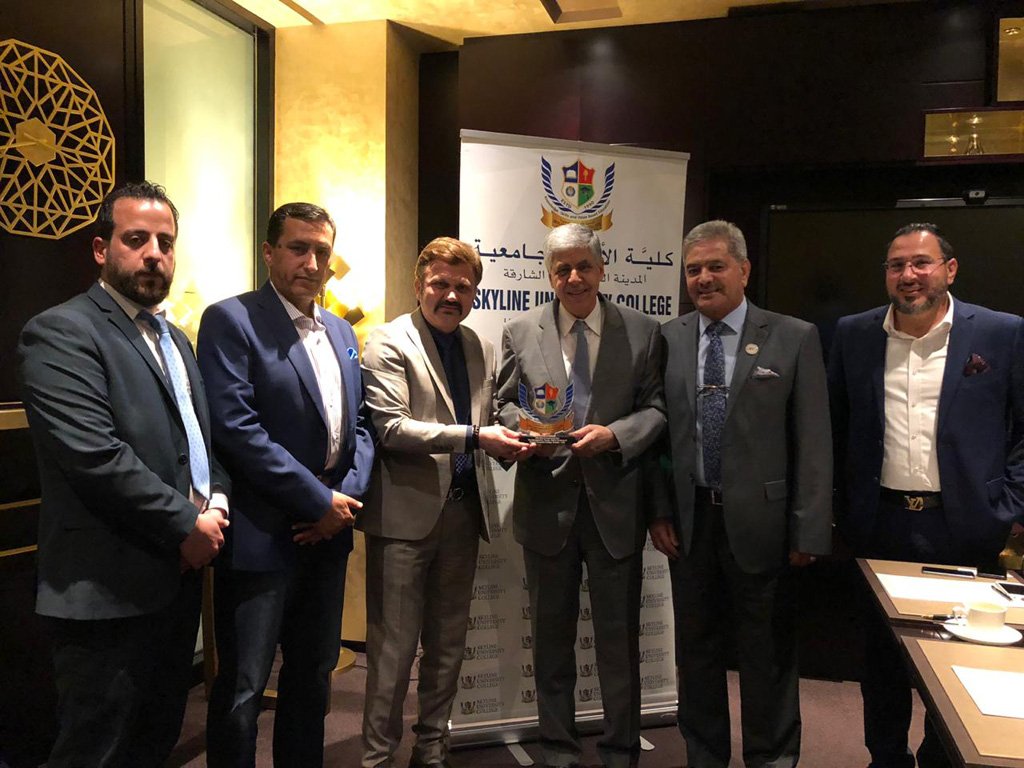 Skyline University College (SUC) signed an MOU (Memorandum of Understanding) with Jordan Business Council (JBC) on July 10, 2019. The MOU was signed by Mr. Ihsane Al Qatawneh, Chairman of JBC, and Mr. Rakesh Gaur, Director of Marketing and Creative Communications - SUC. The signing was witnessed by JBC board members Mr. Ibrahim Abu Zayed, Mr. Mohammed Alshawabkeh, and Mr. Sameer Qteshat; and SUC Marketing Supervisor Mr. Ali Ababneh. 
The MOU highlights the scholarship that SUC will offer to the employees, members of JBC and their families, as well as workshops it will provide to enhance the skills and knowledge of the employees. 
Skyline University College enters into a partnership agreement with other organizations as part of its CSR initiatives of delivering quality education to everyone regardless of nationality, gender, and social background.