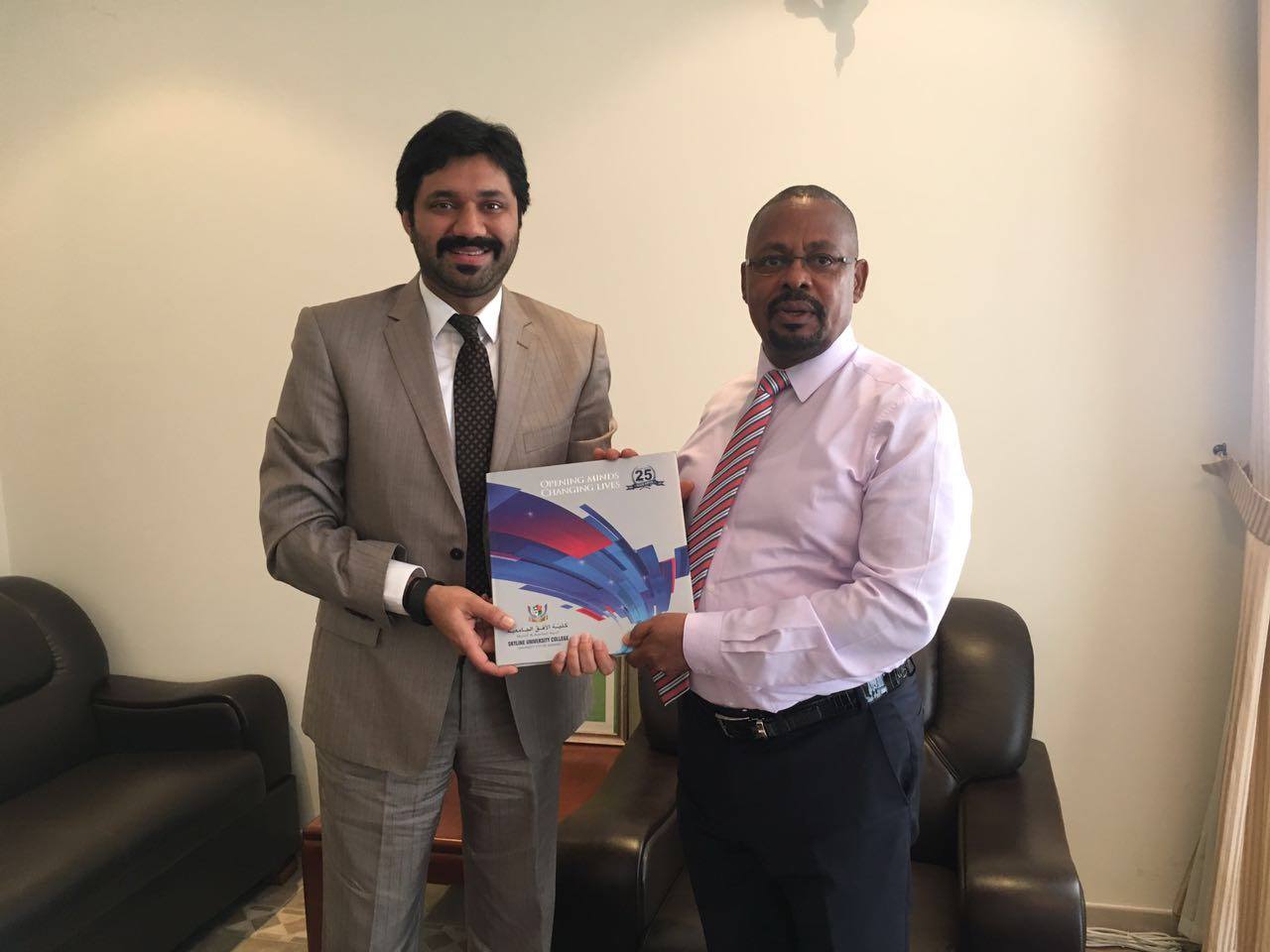 Skyline University College Executive Director and COEC Mr. Nitin Anand and SUC Deputy Director and Head of Marketing and
Creative Communications Mr. Rakesh Gaur visited Kenyan Consul General, H. E. Kariuki Mugwe yesterday, February 28, 2017, to introduce SUC and to discuss the possibilities of providing support to the Consulate General Office. This includes a potential sponsorship, use of facilities for any future corporate activities and events, and scholarship funds to Kenyan nationals living in the UAE.
Mr. Nitin Anand has also presented the SUC 25th Year Coffee Table book to H.E. Kariuki Mugwe.