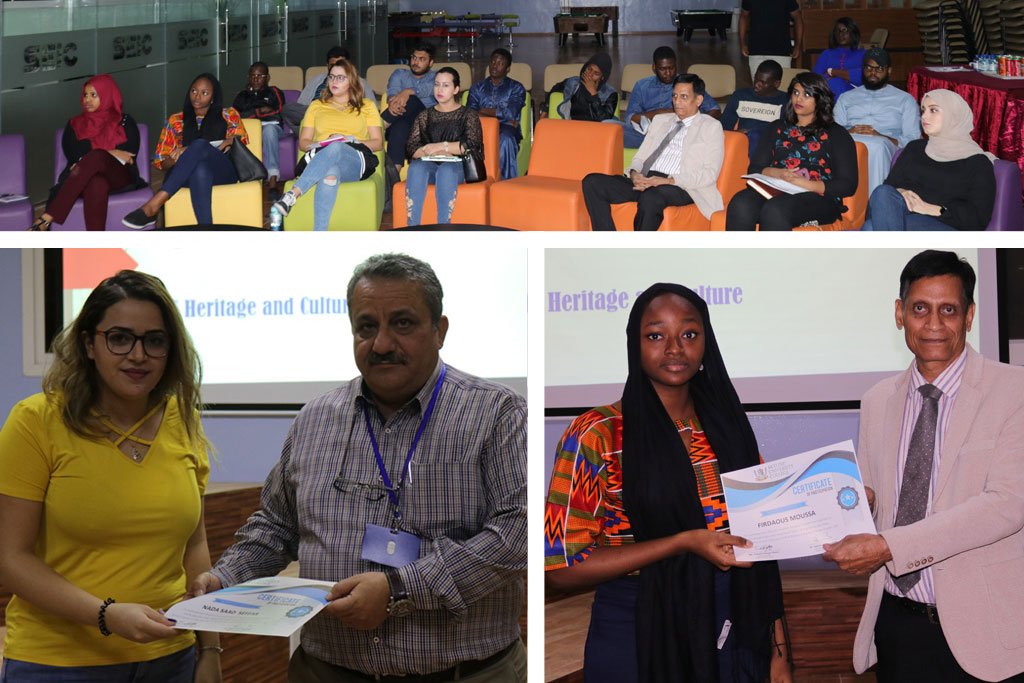 As part of the SUC Care Package designed and created by Student Services Department, the SUC Bridging Programme was introduced to the SUC students during an orientation event on February 20, 2018 at SUC campus. The SUC Bridging Programme aims to help new international students to adapt to the SUC and UAE culture. The program also caters to the students' need to adjust to studying abroad—a transitional stage of getting fully onboard to the university life. 
Head of Student Affairs, Dr. Osama Ali Thawabeh gave an overview about the UAE culture in which students should be accustomed with while Associate Professor, Dr. Mahesh Agnihotri discussed the dynamic culture at SUC. Events Executive, Ms. Christina Ayub presented the various activities, events, social clubs and committees available in the university where students can be part of. Additionally, Assistant Professor, Dr. Wilson Gachiri emphasized the advantages of studying abroad in his session and encouraged students to get involved in various happenings in order to adapt to the new environment.
The SUC Care Package is an initiative of SSD that mainly focuses on the students' adaptability and growth throughout the course of their studies at Skyline. It aims to bridge the gap, create a venue for students, reach out to those who need assistance and guidance.