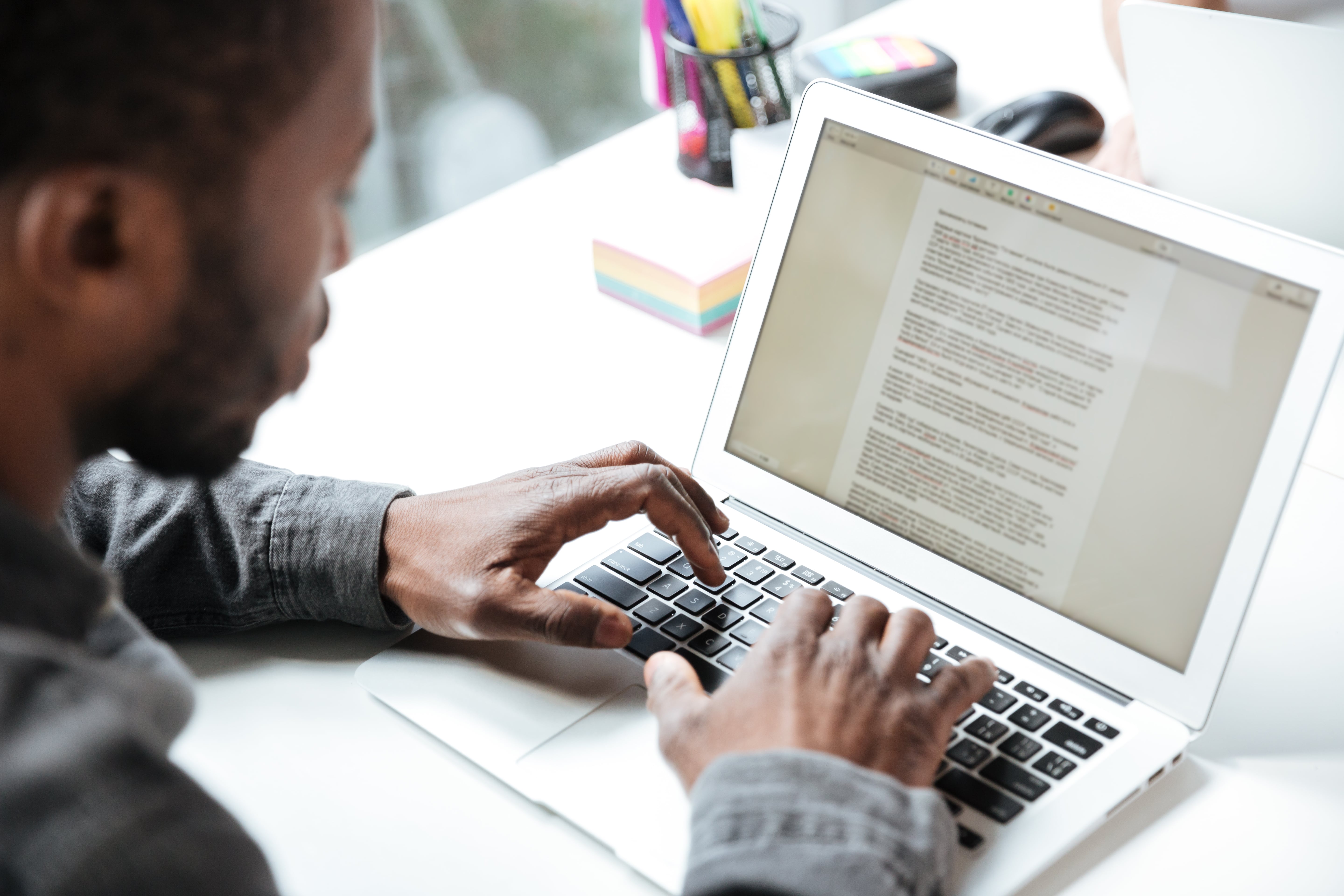 The College essay is not only an opportunity in which students can show their writing aptitude and skills, but rather a chance for those who are making their transitions to college to prove themselves and amplify their chances for acceptance. This emanates from the fact that in most cases college essays are very much linked with students` college applications. In this blog, an attempt will be made to sketch out some of the essential steps and techniques for writing college essays that are necessary for any student who intends to make a college application.
Step One: Brainstorming
No doubt that brainstorming is one of the most important stages in the writing process. It always functions as the initial stage of any piece of writing. More specifically, when it comes to college essays, it should be noted that one to two weeks are needed to develop, think and figure out the essay topic. Hence, there are some questions that you must ask at the very beginning such as:
What are you like?
Here, you need to reflect on your self-awareness. State your personality features: your strength and weakness. Think about where do you think you are different from other people and how did you develop those traits that made you special.
Don`t hesitate to consider how do your mates think about you in terms the personality traits.
Think about your favorite football teams, movies, books, actors, etc.
What Have you done?
 What have you accomplished? Why are you considering them as achievements?
Consider what you did outside the classroom environment such as community services.
How many times did you fail in doing something that you love?
Where do you want to go?
Consider where do you want to be and what are your dreams.
What do you want to accomplish in 30 years?
Why are you thinking about this particular university and not another one?
Step Two: Selecting an Essay Topic
This is a very significant step in the sense that it`s the stage where you are going to think about a very impressive and original topic that will attract and draw your readers` interest and attention. Consider the following points while you are crafting your essay topic:
Is your topic original?
Can you develop this topic through some very clear and detailed body paragraphs?
Is your essay going to be memorable for those admission officers since they are going to read hundreds of essays like yours?
Select a Story to Tell
It`s widely known that the best pieces of writing including essays are the ones that narrate a story. However, this does not mean that you have to recount your entire life, rather you need to concentrate on some of the most touching moments in your life and share them with your audience.
Step Three: The Essay Writing
This is the most important step in the entire process. This is an upshot of the fact that you need to think about the major reasons that led you to write the essay. Here, you need to take into consideration the fact that you are more or less trying to persuade people and, more importantly, telling them something unique about your personality as an applicant. As a result, having people on your side and attracting their attention is very important in this stage.
The Introduction
Having in mind the fact that admission officers are going to have bundles of essays, you need to have a clear introduction with a clear thesis statement to attract the attention of your audience. Therefore, you need to invent a mystery to grab the attention of those who will read your essay. So, think about a strong topic sentence with a clear controlling idea. Your topic sentence should not be too general and it should not be too specific.
The Body
The body is a very essential part of the essay. It`s the place where you are going to support your strong point that you stated in the introduction. In this stage, you need to bear in mind that all your body paragraphs need to achieve a sense of unity and coherence. This means that they must be all related to the thesis statement or the main idea of the first paragraph, the introduction.
Additionally, be very simple and don`t use jargon. Be very precise, concise, and up to the point. Use transition signals to move from one idea to another smoothly. Use specific examples to anchor your points and develop your main idea.  
Conclusion
In essay writing, the conclusion is considered the last state or chance to persuade the audience and have them on your side. Make sure you followed one of the ways based on which an academic essay conclusion is written. For example, your conclusion should be either a summary of the main points of the entire essay or a restatement of the main idea of the essay stated in the introductory paragraph. Furthermore, make sure that you used all the transition signals correctly.
Step Four: Revise, Revise
The revision stage is no less important than the previous stages. This comes from the fact that when you start writing you might be very excited and this may lead to many errors. As a result, the revision stage is mainly done to detect all errors. Remember to go through the entire essay many times. Surely, every reading will yield some new findings.
Additionally, never hesitate to share your essay with others and get their opinions. You may ask them to check the following:
Did I answer the essay's main question?
Is my thesis statement clear to the reader?
What method did I adopt in my conclusion? Is it a good choice or no?
Do my body paragraphs support my introduction properly?
Did my essay achieve unity and coherence?
Did I use proper sentence structure?
Did I have any run-on sentences?
Are my sentences long or short? Should I reconsider this or not?