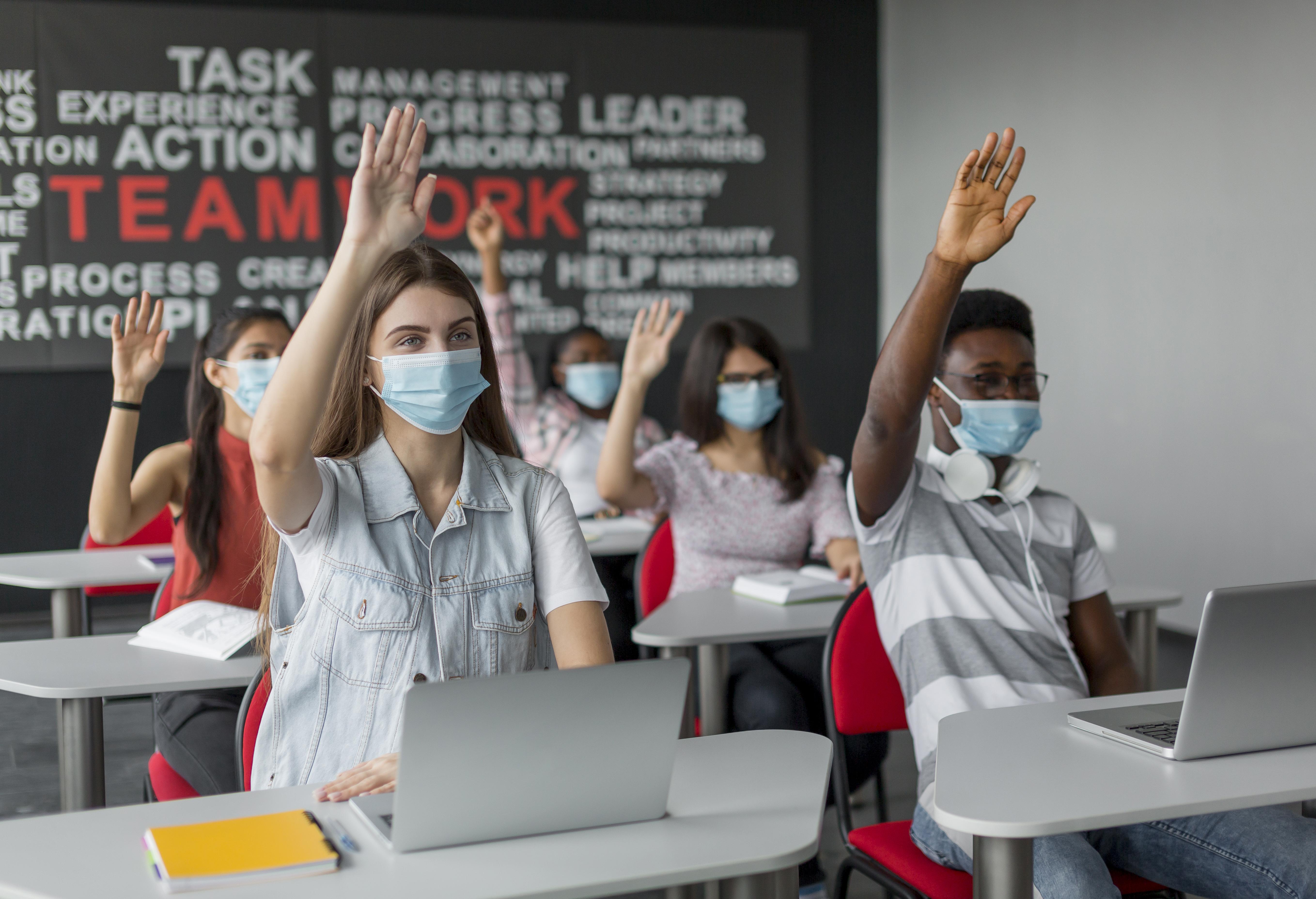 Covid-19 has brought a change to university students on how they used to spend their time on campus by getting involved in various kinds of extracurricular activities, entertainment, sports activities and charitable fundraising activities that were a common sight at the university campus pre-Covid-19. It is hard to believe that COVID-19 has brought the whole world to a standstill including the advanced nations wherein everyone just feels that it is a havoc that has not been witnessed in human history in the last 100 years.
The evolving technology and innovative disruptions have made things move forward from a regular mode to a radically and digitally transformed virtual learning platform which can be easily seen in top colleges and business schools in the UAE. COVID-19 has made the high school and university students' jobs very challenging, particularly in choosing a university with a question in their mind: Which university should I join?  Which is the best MBA program in UAE? Which are the top master's and bachelor's programs in the UAE? Which BBA and MBA ranking to follow out of several rankings available? And the list continues.
The teens are looking into possibilities of whether they will be able to get a job and be able to commit full-time, depending on the mercy of intermittent lockdowns imposed to stop the spread of the virus in and around the university campuses and also in the city in general.  The students who have been fond of being social and quite interactive with friends and faculty members are really missing the opportunities to fulfill their socializing aspirations which in fact is causing them great mental stresses ultimately.
There is a big number of students looking forward to second best scenarios or alternative options of continuing remote learning by using virtual platforms. In the UAE, COVID-19 pandemic has really impacted universities and schools as it did across the world, though the government machinery remains committed to tackling the situation in the best possible manner. In these tough times, there is a need for extraordinary approaches in dealing with the calamity. All of the aforesaid issues have given rise to a situation wherein blended learning and staggered classes for high school as well as university students are being resorted to. It is also important to note that the UAE has fully implemented the SOP's (Standard Operating Procedures) and taken all necessary efforts making UAE schools and universities safe and conducive to learning.
The following options are available for the students of UAE.
They can choose from variety of splendid options available locally like pursuing a bachelor of business administration degree in international business. There are several institutions in UAE offering this degree program. Moreover, the students who graduated in 2020 and also in 2021 might be in a dilemma whether to take up a job which may not be very exciting due to current environmental and job market situations, may get promising options for obtaining MBA from CAA-accredited institutions in the UAE. It is useful to note here that several UAE-based institutions have started to offer scholarship programs for non-local students too, which is a welcoming step towards establishing UAE as an education hub fostering the attainment of a knowledge-based economy status. Some learners or professionals might also look forward to doing short online courses with certification from coveted universities in the UAE.
Furthermore, there are a lot of young entrepreneurs and employees who lost their jobs or experienced business failures who are looking for the options related to reskilling themselves with the contemporary and most sought-after skills. There is a good news for these people as they have an option to come back to the Continuous Learning Centers of universities where they can upgrade themselves at affordable cost. Some fortunate people might also look for a very different approach by staying at home and taking care of family members with a chance to spend a few months with just family and friends.