The expert IATA program provider in the MENA region with more than 25 years of partnership.
Why choose Skyline University for IATA Professional Qualifications?
An Authorized Training Centre of IATA for more than 28 years
Full-time qualified faculty members providing support and guidance throughout your course.
Flexible Timing – Morning and Evening classes available based on your preference and availability.
Flexible payment plans.
Internship and Placement Opportunity.
30 years of commitment to the society for imparting knowledge, developing skills and inculcating values.
International offices located in various countries.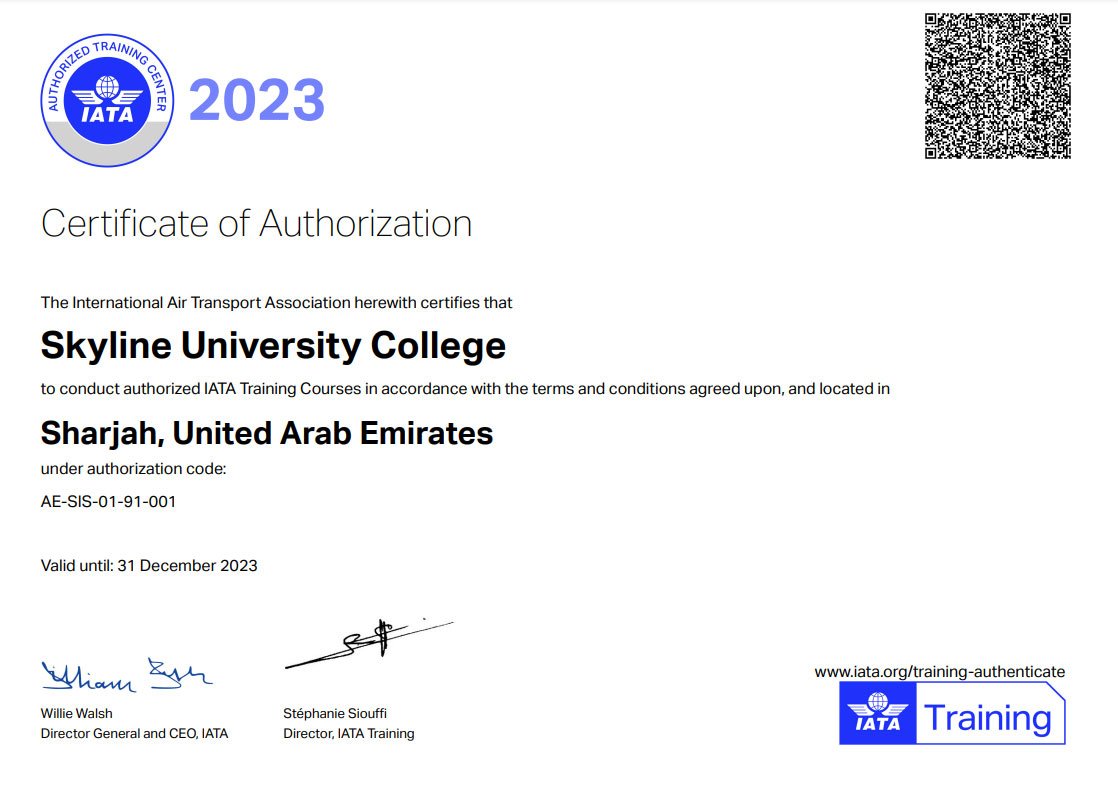 About the course
The Foundation Level provides participants with an understanding of the travel and tourism industry, the practicalities of the travel professional's role in this industry, the importance of exceeding customer expectations, and the role of technology in the travel industry. In addition, you will become familiar with related subjects such as industry regulations, codes, world geography, air fares and ticketing including e-ticketing, visa and health requirements, as well as tour programs.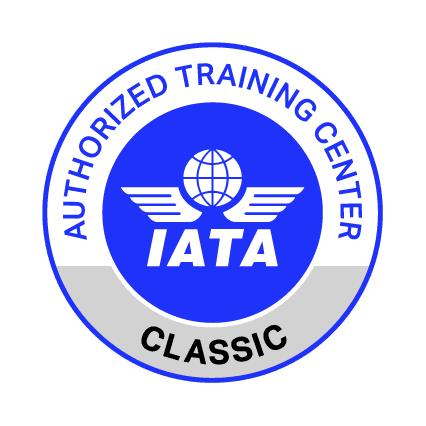 Environment
Products  - Land Transport - Rail Water Transport – Ferry, Land Transport - Car and Camper, Tour Packages, Hotels Air Transport Essentials
Support Services
Customer Service Technology in the Travel Industry
Air Fares and Ticketing & GDS Electronic Booking Tools
Global Distribution Systems training, you may choose between Amadeus, Galileo, Sabre or Abacus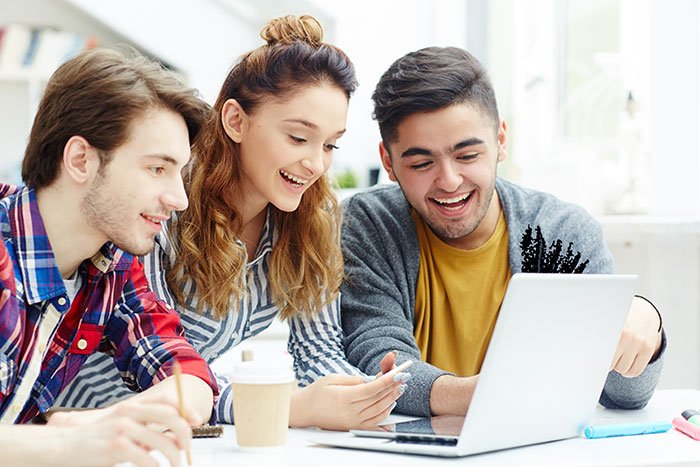 Requirements
•    2 Passport size photographs & Passport Copy
•    Fee as specified in Fee Policy
Why study at Skyline University College?
i. 33 years of commitment to the society for imparting knowledge, develop skills and inculcate values;
ii. Among the first few universities to start in UAE
iii. Approved and accredited by Commission of Academic Accreditation(CAA) of Ministry of Education (MOE), UAE
iv. Strong Alumni Base well placed in government and private sectors
v. Multicultural Student learning environment
vi. Affordable fee structure
vii. International offices located in various countries
viii. In-house ERP to manage Effective operations and quick decision making
ix. Portal access to faculty, staff, current students, alumni, parents and Corporates for enabling quick and efficient services.
ACADEMIC EXCELLENCE (As per QS star rating)
LEARNING SUPPORT SERVICES
STUDENT DEVELOPMENT OPPORTUNITIES