Introduction
Skyline University College (SUC) encourages faculty members to be actively engaged and make a remarkable impact in academic, industry, and social research by publishing in peer-reviewed journals, international conference presentations, participating in seminars, and collaborative work with industry, universities, and research organization from UAE, MENA and rest of the World.
SUC offers academic & financial support to faculty members to initiate research preferably an applied and good quality in all areas of Business Management, Social Sciences, Tourism and Language domains, computing, and information technology. Interdisciplinary research is encouraged in various application fields by looking at current and future trends of innovation and execution. Faculty members are encouraged to conduct good research in their areas of broad specialization. Generally, IT & Business Education provides a solution to enterprise word wide and contributes to the practical aspects of students' learning, in this connection, Research & Scholarly Activities Committee (DRI) will also maintain a research culture to explore relevant research areas and identify funding opportunities for Faculty and Students.
DRI Vision
SUC Research Vision is to be a vital contributor to the growth and success of research and innovation across the UAE and the world, and to take the lead in developing an excellent research environment, where cutting-edge, innovative and socially relevant research can thrive and achieve international prominence.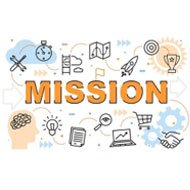 DRI Mission
To inspire and encourage faculty members to expand their knowledge through an environment that could effectively produce high-quality research and innovation throughout the institution.
To stimulate collaboration among researchers in both SUC and other universities to enhance the new knowledge discovery process, and transform the new knowledge into actual benefits to the general population.
To promote the research interests of SUC community and create a culture of research excellence across the institution through optimal use of intellectual, financial, and physical resources.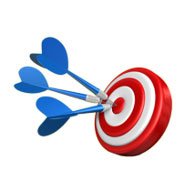 DRI Goals
To provide learning resources for quality research, innovation, entrepreneurship and Case Study Center for significant outcomes and impact.
To support research collaboration, projects, consultancy, networking with academia and industry.
Research and scholarly activities adhering to the UAE laws of material copyright and patents.
Encouraging research & scholarly activity that support principles of sustainability.
Involving students in research and scholarly activities including creativity and innovation.
Professional development programs for academic staff to improve research and scholarly activities.
DRI Objectives
To support and encourage research activities that will promote professional growth and recognition of faculty members.

To develop a creative research partnership for projects & consultancy with businesses, universities, government & non-governmental organizations based on mutual benefits.

To strengthen and update the library and IT resources that support research activities.

To provide research funds to effectively perform research and other scholarly activities.

To facilitate faculty to publish and present impactful research work in relevant discipline/ specialization and interdisciplinary stream domains.

To facilitate faculty in their interdisciplinary research.

To disseminate knowledge and proposals for funded projects and research.