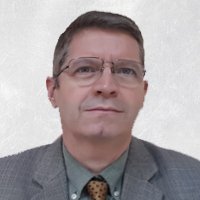 Educational Background:
PhD English, Rhodes University 2004
MA Education TESOL, Middlesex University, 2017
Postgraduate Diploma in Education, (Secondary Teaching), Rhodes University, 1994
BA English & History, Concordia University, 1993
Work Experience:
Skyline University Associate Professor, 2019-until present
Amity University Associate Professor, 2015-2018
Sharjah University English Language Center, 2014-2015
Skyline University Associate Professor, 2012-2014
Walter Sisulu University Center for Teaching and Learning Development, 2007-2012
Rhodes University HOD English East London, Associate Dean of Humanities, 1996-2006
Certifications and other info relevant to teaching and research:
Design, Development and Implementation of Assessment of learning in Higher Education and Training
Assessment of Outcomes Based Education, Rhodes University, 2011
South African Council for Educators (SACE)Registration, 2017- current
Cambridge CELTA Certificate, 2012
IPhone App Development Program, University of Sharjah, 2014
CompTIA Network + Certification, CSS, 2009
Investment Funds Institute of Canada, 1991
Publications

Senior, J. Upadhya, A., Vij, M. (2020).  "An Early Snapshot of Emergency Remote Teaching via Microsoft Teams During the COVID-19 Lockdown: Student Feedback from a Mid-sized College", Interactive Technology and Smart Education. (Submitted)
Senior, J. (2019) "Mobile Translation Apps. and Second Language Teaching; What do Students think?" https://ieeexplore.ieee.org/xpl/conhome/9102207/proceeding
Upadhya, A., Agha, K., Vij, M., Senior, J. (2020).  "Role of Destination Management Organization (DMO) in empowering women through training – case of Sharjah tourism"

 

Conferences

 

International Conference on Bilingualism and Bilingual Education.  American Univ. of Sharjah, U.A.E. Dec. 2009. Designing Multi-lingual Self-study e-Learning Course Support Materials: A Study of Experiential Teaching Practices among Non-Mother-Tongue English Speakers at a University in South Africa.

3rd Annual University Teaching and Learning Conference. University of Natal, Durban, South Africa, Oct. 2009.   Can linguistic/cultural academic barriers for non-English home language students be successfully navigated by students through an integrated multi-lingual e-learning platform?

Sixteenth International Conference on Learning, University of Barcelona,  June, 2009. A study of experimental teaching practices among non-mother-tongue English speakers at a university in South Africa

15th International Conference on Learning, University of Chicago, June 2008. In whose Languages should we Teach?: A Comparison of Historically Disadvantaged Student English and Home Language Capabilities at a South African University.

Second Literature & Ecology Colloquium, Rhodes University, Grahamstown, September 2005.  The Continuity of the Spirit Among all Living Things in the Philosophy and Literature of Henry Rider Haggard.