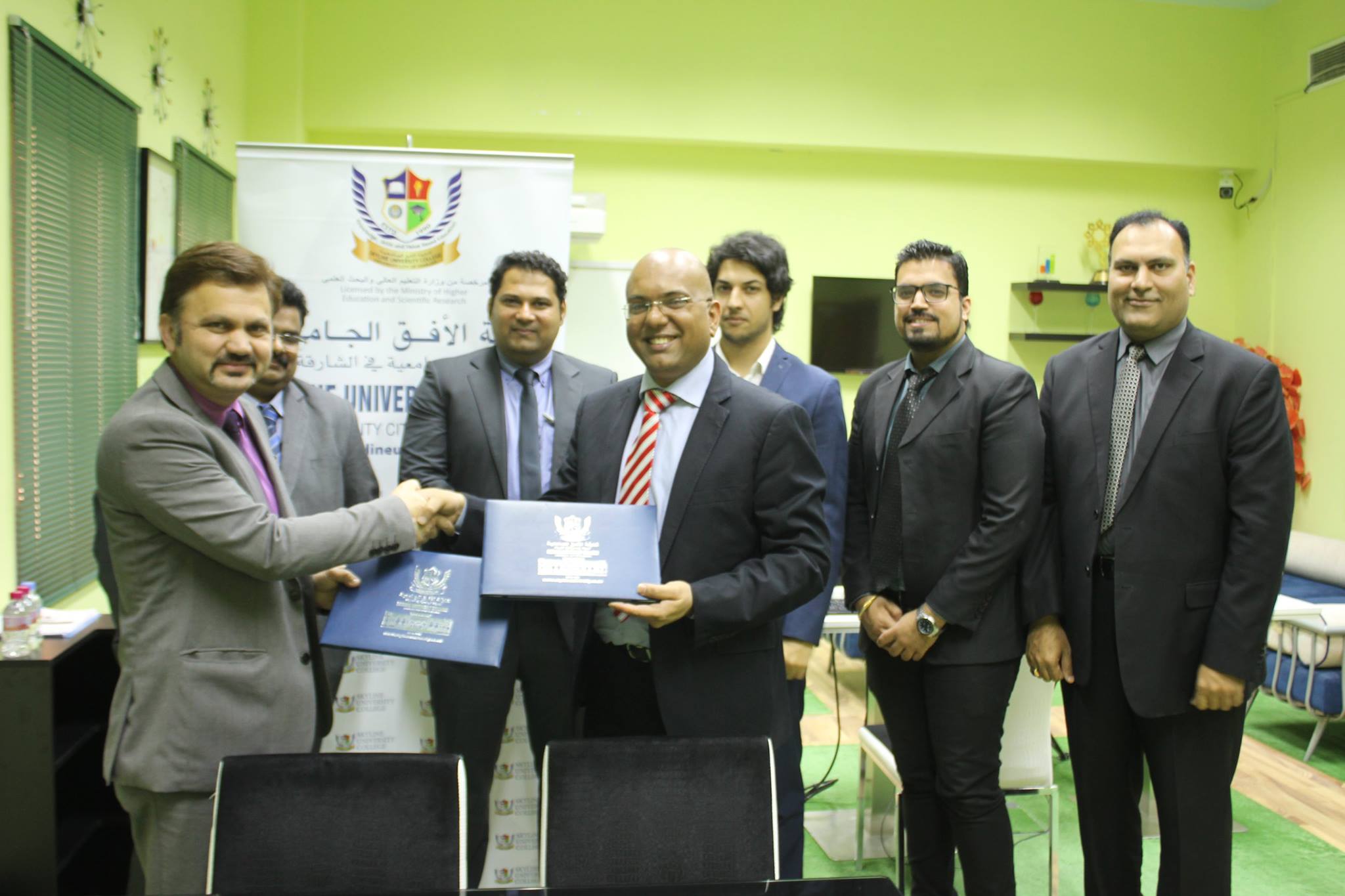 Skyline University College signed a Memorandum of Understanding (MOU) with Fetchr today, March 5, 2017 at SUC campus. SUC
Marketing and Creative Communications Head and Deputy Director, Mr. Rakesh Gaur and Fetchr Human Resources Head Mr. Arul Pinto signed the MOU and agreed on a AED 1-M worth of BBA and MBA programs scholarships to Fetchr employees. Along with this, both parties have also agreed on community engagement, career opportunity, research projects, case study development, program review, and use of SUC campus facilities. Fetchr HR Manger, Mr. Deepak Murali, SUC Assistant Professor Dr. Ajith Kumar, Mr. Muhammad Rasheed Khalid and Mr. Pawan Bhatia also witnessed the signing ceremony.


The MOU was an initiative of SUC Corporate Affairs Office.