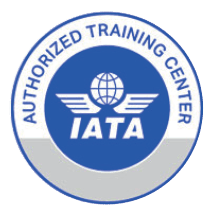 Focus
Students will learn:
Essential principles and strategies of supervising and managing people.
Develop customized tours and gain competitive advantage how to plan, organize and administer meetings, incentives, conferences and exhibitions.
Be capable of establishing procedures and control costs.
Understand the latest marketing trends and opportunities, and apply them in planning.
Familiarize the student with the challenges and opportunities of information technology and internet strategies.
Audience
This DIPLOMA is a widely recognized qualification in the travel and tourism industry world wide. This course is designed for junior management level personnel in all fields of the travel industry
Career opportunities
Executives, consultants, officers and agents for:
Airline, Airports, Travel agencies, Ticketing offices, Customer services, Ground handling agencies
Course contents
Strategy and Management
The Travel & Tourism Industry and the Travel Professional, Geography in Travel Planning, Travel Formalities
Products
Land Transport - Rail Water Transport – Ferry, Land Transport - Car and Camper, Tour Packages, Hotels Air Transport Essentials
Support Services
Customer Service Technology in the Travel Industry
Air Fares and Ticketing
Air Fares and Ticketing
Examination
Type of Exam: External
Exam Duration: 1 papers of 3 hours each
Exam Venue: To be advised as per IATA directives
Exam Date: TBA
Course fee
AED 3,000/- INCLUSIVE OF EXAMINATION FEE (Fees subject to change)
Admission requirements
2 Passport size photographs,
Passport Copy
Fee as specified in Fee Policy to be paid at the time of Application