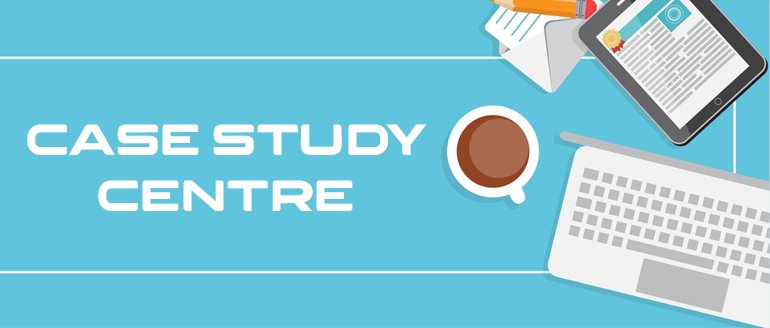 ​
Business Education is always considered as solution to corporations. This contributes the practical aspects of Organizational activities. Teaching management sciences by way of case studies is still considered a competitive edge of Business Schools. Skyline University Collegehas also incorporated case based approach to provide quality management education in UAE. The purpose of this center is to develop Case studies on all domains of Business Management. This Center collaborates with corporations and offer them solutionsthrough developing cases on regional & global contexts. This Case study center also enhances the competency level of Students and Faculty through case based learning. This Center is determined to help Corporations of UAE & GCC to make better decisions in today's fast paced changing era.
The Center develops new cases based on academic and corporate contents.
The Center develops faculty skills in Case Writing and Application in classes
The Center provides a competitive edge through Case based approach in Business
The Center prepares and maintains data base of Middle East / UAE specificcases.
The Center Collaborates increases the participation of Industry at Skyline University.
Every academic year, The Center initiates the selection processof Cases. The Center coordinates with all members of the Faculty to collect and develop new cases. The Center arranges external and internal training programs for Faculty exposure. The Center develops case studies in every domain of Business Management. The Skyline Case Study Center has collaborated the memberships with various case clearing houses and case study providers. The Center is certified Case Study Training Center by THE CASE CENTER, UK.  The Center had Case Training Collaboration in 2014.
Kolachi, Nadir & Upadhya, Amitabh (2018) SEWA: Catalyst of Modern Corporate Culture, The CASE CENTRE UK. Reference no. 418-0110-1, pp.1-11 (CASE) Case Centre
Fernandez, Manuel (2018) Capital Budgeting: Applications of Investment Decision Techniques Reference no. 118-0060-1 (CASE) Case Centre
Kolachi, Nadir & Agha, Kakul (2018) Flying between Two Giants: A Case of Air Arabia, Reference no. 318-0286-1 (CASE) Case Centre
Kolachi, Nadir (2019) Country Resource Development: A Case of Dubai Holding, UAE, CASE & Teaching Note Published by (Case) Case Centre
Ahmed, Gouher,  Amponsah, C.,  Johnson, D. (2018) Exploring the Dynamics of Women Entrepreneurship: A Case Study of UAE, International Journal of Business and Applied Sciences 8 (3) 13-24.  (CASE) Western Connecticut State University, USA
Kolachi, Nadir (2019) Proposing Corporate Growth Standards: A Case of Etisalat, UAE (CASE) Case Centre
What is the purpose of the Center?

The purpose of the center is to promote the teaching method through case based approach

What are the services that are provided by the Center?

The Center provides training (Internal & External) in order to help Students & Faculty to write Case studies and utilize in their classes.

Does the Center provide specific or customized training?

The Center provides both training as specified fields and design customized trainings for academic institutions

Does the Center possess Data Repository?

Yes the Center has recently initiated the Repository based on the secondary sources and primary cases written by Skyline Faculty

How can the Center be contacted for collaboration?

All are most welcome to contact The Skyline Case Center, UAE at the address of Skyline University or the concerned person 

This email address is being protected from spambots. You need JavaScript enabled to view it.