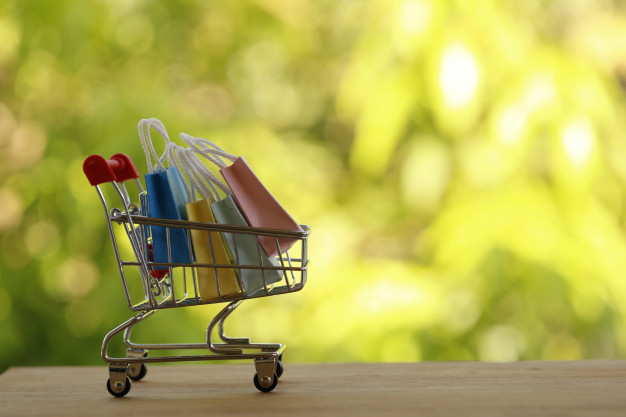 Is a Degree in Marketing and Retail Management worth Time and Investment?
Grace Moleno
The COVID-19 pandemic has posed challenges in the economy worldwide.
Many entrepreneurs have decided to pause their marketing efforts for the time being and others even delayed launching new products and services.
When times become tough, our first thought is to refrain from spending money; and for many businesses, it's the marketing budget that gets cut first because it is often viewed as a non-essential cost. It is, however, when times get tough that businesses need to be more visible than ever before. This is especially true in the retail sector; when difficulties cast a shadow in the market, then it is the best time to make your brand shine more brightly.
During the pandemic, E-commerce sales have increased. Amazon.com, Inc. announced in its quarterly report that its operating cash flow increased by a whopping 72%; It gained $66.1 billion for the trailing twelve months of 2020 compared with $38.5 billion for the trailing twelve months of 2019.
The Japanese fashion brand Uniqlo strengthened its brand during challenging times. It showed a praise-worthy resilience by focusing more on its practical and casual wear during the pandemic when fashion choices changed because of work-from-home policies adopted by companies. On top of that, it introduced an innovative face mask.
These clearly show that retail, as long as done in the right way, can thrive in the pandemic. But in order to survive and eventually thrive, businesses should acknowledge the fact that the pandemic has rewritten the rules of marketing and retail, and they should, therefore, shift their focus. It is not anymore the marketing and retail as we know it. It is now marketing and retail, fueled by the power of technology. The companies that flourish during the pandemic are those that overhauled their communication strategy, shifted to virtual activities, and invested in marketing through online platforms.
This is why a degree in Marketing and Retail Management is relevant more than ever before. Reputable universities in the UAE offering programs in marketing and retail management have curriculums updated regularly to meet the fast-changing industry and market requirements. These institutions have been adapting to the changes by harnessing tools and trends in technology. 
A degree in marketing and retail management will introduce students to basic marketing and retail concepts and eventually enable them to learn the various facets of marketing and retail management in the context of the ever-changing business environment. This is beneficial whether one decides to pursue a career in marketing or establish his or her own business.
The marketing and retail program will not just teach students the skills and tools they need for today's market, but will also teach them how to prepare the business to adapt to the market of the future.