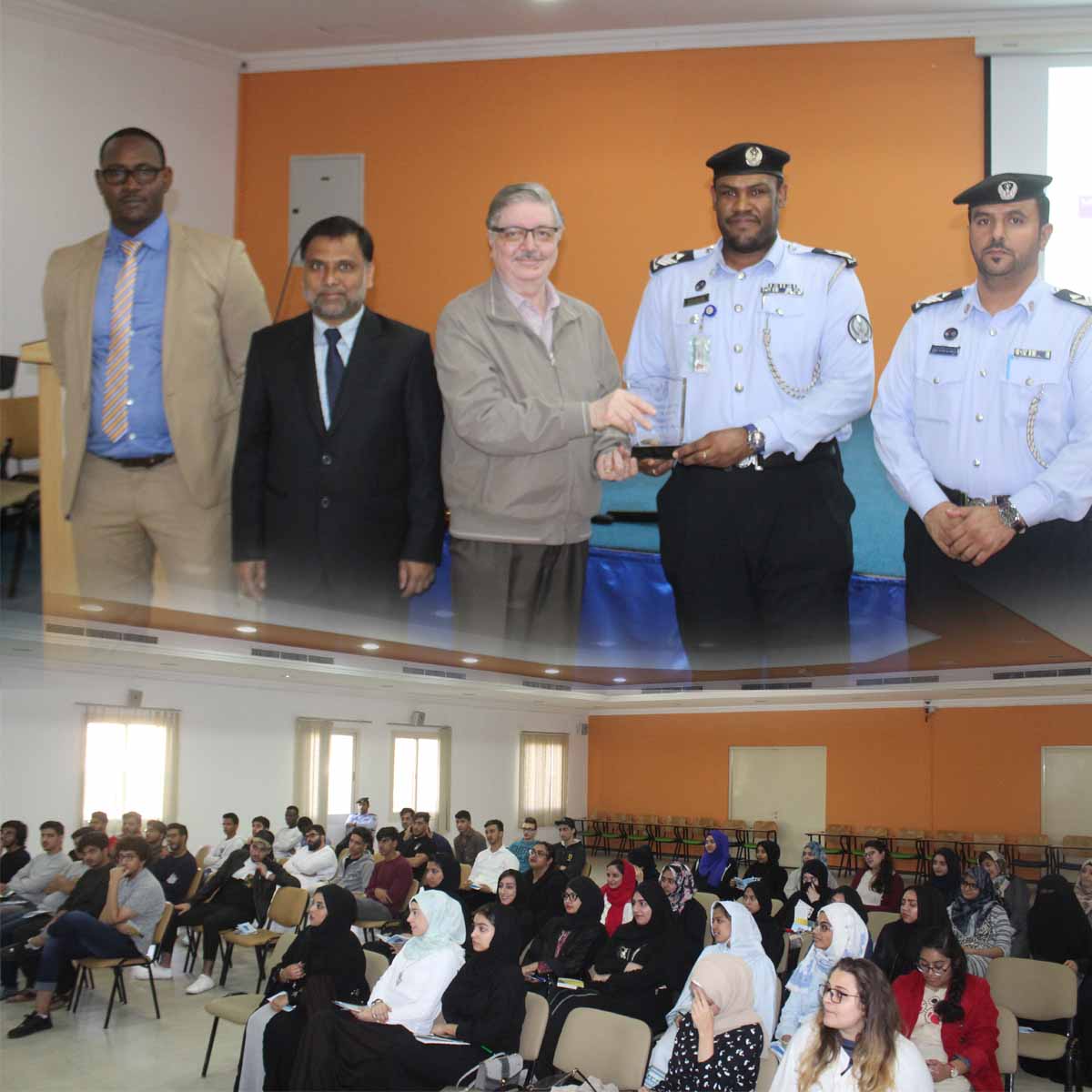 Traffic Awareness Seminar
 Skyline University College Community Services Committee headed by Dr. Taleb Eli organized a Traffic Awareness Seminar to SUC students, faculty, and staff on January 11, 2018 at SUC Multi-Purpose Hall. Guest speakers of the event were Sergeant Khalid Nour Mohammed and Sergeant Fouad Thabet Shilili of Sharjah Traffic Police.
 The seminar aimed at nurturing the culture of safe driving and promoting road safety. The mission of Sharjah Traffic Police goes beyond training courses to a fully integrated Corporate Social Responsibility initiative almost a decade back to spread the message of safe driving amongst one and all.
 About Community Services Committee:
Service to Community is the manifestation of the SUC's commitment towards society and its social responsibility. Services to Community are defined as contribution by the faculty members, staff and students of SUC towards the society in a meaningful manner satisfying the core philosophy in line with the vision and mission of SUC. The Community Services Committee provides an opportunity to faculty, staff and students to engage in achieving their responsibility towards the society through their skills, knowledge and values.